Between the huge triumphs of the early seventies and mid-nineties, you could be forgiven for thinking that European success was thin on the ground for Ajax. However, there was one triumph in 1987 that put them back amongst the elite clubs, and was also part of the three-piece jigsaw that is the property of those super-teams who have won the European Cup (or Champions League), UEFA Cup (Europa League) and European Cup-Winners Cup. Aggregate victories over Bursaspor of Turkey (7-0), Olympiacos of Greece (5-1), Malmo of Sweden (3-2) and Spain's Real Zaragoza (6-2) meant a final tie against East Germany's Lokomotiv Leipzig, where victory was assured courtesy of a solitary goal from, who else, Marco van Basten.
The game itself was a bit of a non-event after some of the high-scoring ties of previous rounds (that I listened to on Dutch radio, despite an almost zero understanding of that language), but it was a victory and that was marvellous. Marco was steadily building a name for himself that would see the giants of European club football battling for his signature, including – although it was not common knowledge at the time – Manchester United. Alex Ferguson told me, at a club event in the summer of 1988, that United met Ajax's asking price but could not match what Van Basten's eventual suitors Milan would pay as wages
The main reason for the successful run was not the effervescent MVB but another striker – the tall, rangy John Bosman. Out of a total of twenty two goals scored during the victorious campaign, "Bossie" banged in eight, including four in one game, as Bursaspor were thrashed 5-0 in Amsterdam.
Sadly, injury kept Bosman out of the final and a year later he was on his way, across the border to Mechelen of Belgium, who were punching above their weight in Europe at that time. Somewhat ironically, Ajax got to the final of this competition again the following year, their opponents being those self-same Belgians, with Bosman this time managing to play in the final. A 1-0 defeat meant it was not to be a match to remember for the Dutch, but John was on his way to play for them for the 1988-89 season. However, we are getting a little ahead of ourselves.
Bosman made his debut for the Amsterdammers aged 18 against Roda JC and managed to get on the scoresheet in a 5-2 victory. This was the start of an enormously successful partnership with Van Basten – the two young Dutchmen proving to be an irresistible force as Ajax began a team building exercise that would give debuts to such luminaries as Frank Rijkaard, Aron Winter and Dennis Bergkamp. Their goalscoring prowess is still spoken of by fans of a certain age (for example, me!). Between 1984 and 1987, the duo scored 138 goals, guiding Ajax to league and cup success.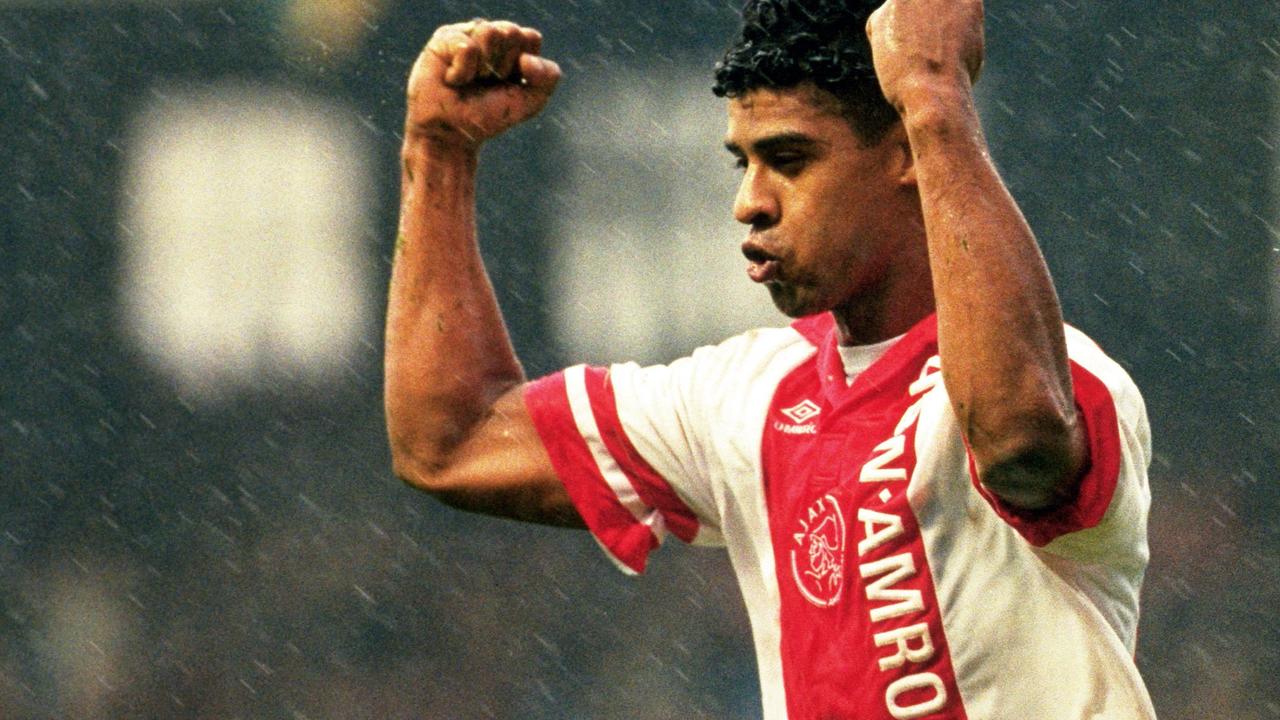 READ: Frank Rijkaard – "the ice cream up here in Lake Como is really good"
Every team that has aspirations of trophies needs goal-scoring strikers and it wasn't long before Bosman was attracting the attention of national team boss, our old friend Rinus Michels who was back for a third spell (of four – the fourth culminating in victory in Euro 88), who gave him a debut in a 1986 friendly against West Germany. The match was lost 3-1 but Michels was building something special with this group of players. Qualification for the 1988 tournament to be held in West Germany was successfully negotiated but not without controversy and Bosman, unwittingly, played a part.
Holland were drawn in a fairly tough group featuring Greece, Hungary, Poland and Cyprus. It is worth noting that qualification for major international soccer tournaments then was significantly more difficult then than it is now – I half expect the world cup of 2022 to feature Greenland, The Falkland Islands and Pepsi Presents Beyonce! These were hard fought games, with many great players of the time never featuring at the highest level.
Towards the end of the qualifying campaign, Holland faced Cyprus in Rotterdam. Sadly, Cypriot goalie Charitou had a firework (was it a bomb? – they actually arrested the guy who threw it) hurled towards him by a fan (it didn't hit or injure him). Seeing an opportunity to gain a victory by default, the entire Cyprus team left the pitch in protest, refusing to return. The Luxembourgouis referee Roger Philippi managed to coax the reticent Cypriots back onto the pitch, but their nerves appeared to be shot as the Dutch annihilated them 8-0, Bosman scoring a Dutch record five goals in the process. Sadly, this does not appear in any record books as UEFA declared the match null and void, handing the Cypriots a default 0-3 victory. Holland appealed, the game was replayed (in Amsterdam this time), resulting in a 4-0 Dutch win, with serial goal scorer Bosman netting three. Qualification was secured and John was off to West Germany and ultimate triumph.
The Dutch squad had a healthy Ajax contingent present – Aron Winter, Arnold Muhren, John Bosman, John van 't Schip and Jan Wouters were all ready to go, but after a 1-0 loss to the Soviet Union in the opening group game Bosman lost his place to former club teammate Van Basten and as everyone reading this will know.. the rest is wonderful, beautiful history.
After joining Mechelen, Bosman enjoyed a peripatetic existence, enjoying success and goals at all his clubs such as PSV, Anderlecht and Twente. It's safe to say he had his best days at Ajax and Mechelen, scoring over 100 goals in total for both clubs. Marco van Basten is rightly revered as possibly the greatest Dutch centre-forward of all time but alongside him, for four years, he had a guy who was almost his equal in the scoring stakes.
For those who are wondering where the title of this piece came from, just Google Jean-Marc Bosman. Every player who lets his contract wind down and leave on a free transfer with a huge wage packet to look forward to should be obliged to bung him a few thousand Euro's. Or buy him a beer.