Last week, after reading the fine article by my colleague and friend Brian Davies, regarding the Johan Cruyff transfer to Barcelona, I was idly browsing the internet looking for random facts about one of the two finest footballers I have ever seen play (George Best being the other one). Whilst doing this I found out two things of interest about Cruyff that really surprised me. One related to the beginning of his career and the other to the end. The former I just didn't know about and the latter was so painful that I must have wiped it out of my mind.
Let us first deal with the beginning of Cruyff's career. Did you know that for 50 years until 1972, Ajax fielded a baseball team which played at the highest professional level in The Netherlands? Me neither. In fact, I didn't even know the game was played in Holland, never mind that they had a baseball league.
When Cruyff first arrived at the Ajax academy at the age of 10, his first love apparently was for baseball. According to reports he was a proficient catcher (that's the guy who stands behind the batter) and occasional pitcher with the successful Ajax summer team. While playing the game, Cruyff gained a glowing reputation within baseball circles. At one point, his performances piqued the interest of the national selectors, who were keen for the future three-time Ballon d'Or winner to represent Oranje in youth baseball. A natural athlete, Cruyff excelled with immaculate technique, whilst learning lessons in camaraderie and team spirit which were eminently transferable to his illustrious football career. In fact it was only when he was 15 years old that his coaches urged him, thank goodness, to forget about baseball and to concentrate on his football career.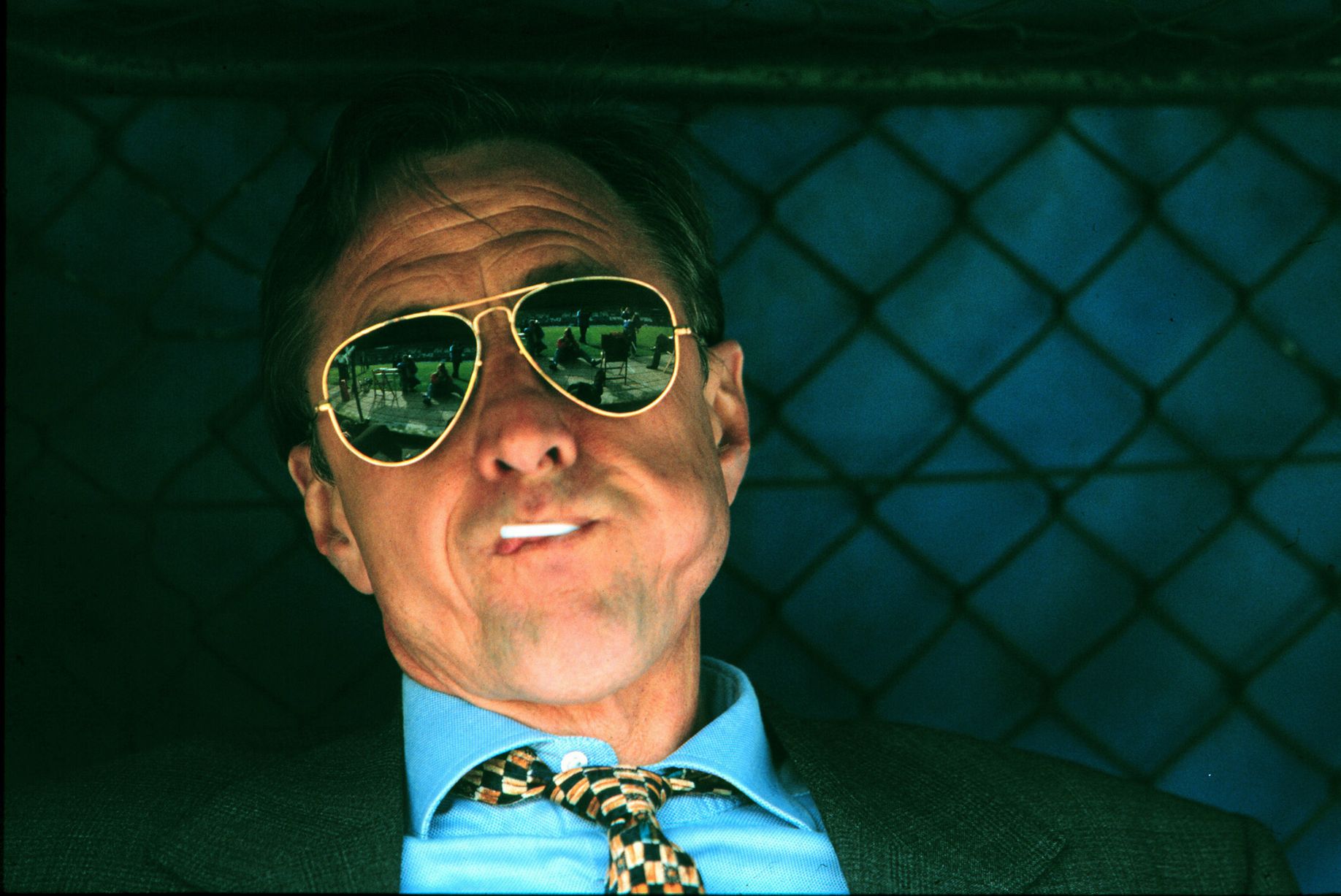 READ: "The Cruyff turn – could you show us how it's done?"
Just think about it. If Cruyff had been born in a country where baseball was a major sport, the chances are that he would have chosen that game and those glorious football skills would have been lost to us for ever.
So what happened at the end of Cruyff's career that I had forgotten about? It occurred in 1983 and – as I was in my late twenties at the time – I should have remembered it. Perhaps it was so traumatic that my brain had wiped out the memory completely, but Johan Cruyff joined Feyenoord. To those of you who don't follow Dutch football too closely, this is tantamount to footballing treason. A comparable scenario in England would have been if Paul Scholes, towards the end of his Manchester United career had opted to move to Liverpool.
How did this happen? Cruyff had rejoined Ajax in 1981 at what has to be admitted was the tail end of his career. In the summer of 1983, Cruyff was 36 years old and had just helped Ajax clinch the Dutch league and cup double. This achievement was rewarded with the news from the club that he was to be cast aside. His two-year contract was at an end and staggeringly a new one was not to be offered to the man who had given so much power, status and prestige to the club, not to mention a sparkling array of trophies.
Understandably, Cruyff was not best pleased about the situation and with a point to prove, opted to do the previously unthinkable and joined Feyenoord, his former club's fiercest rivals. As the saying goes, one man's loss is another mans gain, and this most certainly turned out to be the case with regards to Cruyff.
READ: Rinus Michels and the birth of top-club Ajax
It is probably true to say that Feyenoord needed Cruyff more than Cruyff needed Feyenoord. Since winning the league and UEFA Cup in 1974, the Rotterdam club had struggled and had only won one honour, the KNVB cup in 1980. To make matters worse Feyenoord weren't in a position of simply being in thrall to an all conquering Ajax. PSV Eindhoven had come on strongly during the second half of the 1970s, with three title wins in four seasons to add to a UEFA Cup success of their own in 1978. AZ Alkmaar also arose to prominence at the beginning of the 1980s to win their first ever title. By the time Cruyff joined them in 1983, Feyenoord were being swamped by the new kids on the block as much as by their old foes from Amsterdam.
To say that the union between Cruyff and Feyenoord took some getting used to is an understatement. The fans were not happy about the signing because of Cruyff's age, but of course most of all because of his Ajax connections. It is also fair to say that the Feyenoord players and Dutch media were also stunned by the move. Looking at pictures now, some 34 years later, the sight of Cruyff in a Feyenoord shirt still has the power to make you look twice to make sure your eyes aren't deceiving you.
However, the fans started to warm towards Cruyff as Feyenoord won 5 of their first 6 Eredivisie fixtures. Then came a calamity for Cruyff. In his first meeting with Ajax since being dumped by the club, Feyenoord lost the De Klassieker 8-2 at the Olympic Stadium. Cruyff was undaunted telling his teammates afterwards that they would still win the league.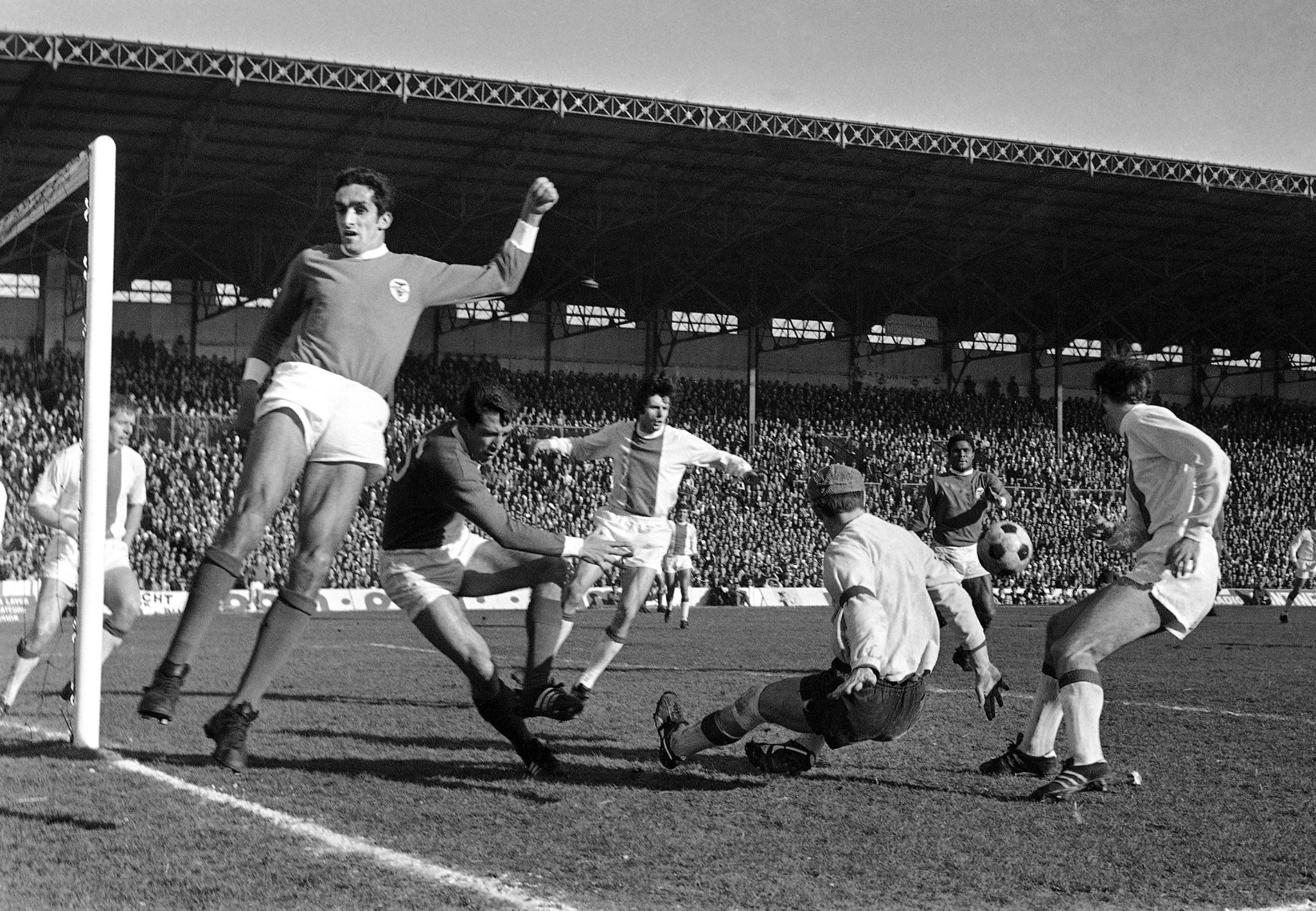 READ: The story of the 1968/69 Europa Cup campaign
And he was right. Feyenoord didn't lose for a further 5 months, going 15 games unbeaten as they lost just once again all season. That loss came at Groningen in late February just one week before the return match with Ajax at the De Kuip. The Amsterdam club arrived in Rotterdam still hoping a win would cause Feyenoord to hit the self-destruct button. The Rotterdam club, in an uncompromising mood, had other plans. Gullit opened the scoring with a spectacular free-kick and Cruyff emphatically blasted another of the goals from close range, during a 4-1 victory. Jan Molby snatched the only Ajax goal of the game.
Feyenoord won eight and drew three of their last league games after the victory over Ajax to clinch the title. They also went on to win the KNVB cup to clinch a league and cup double. It was a stunning riposte from Cruyff towards his former club, who had cut him adrift just 12 months earlier after having helped them to the very same league and cup double. Cruyff was also named player of the year by the nation's football writers.
Cruyff retired from playing football at the end of that season. All in all it was a remarkable and fitting way for him to end his career. More importantly to Cruyff I suspect, was that he alone made the decision. It is a shame that he wasn't at the club that he and everyone else expected him be at when he hung up his boots. Happily for Ajax fans, Cruyff returned as head coach in 1985. Tellingly though, it was the Amsterdam club who called him.
De wedstrijd tussen Ajax en Feyenoord van zondag 18 september 1983 had iets extras. Johan Cruijff speelde mee bij Feyenoord en het duel eindigde in een waar doelpuntenfestijn met in de hoofdrollen Jesper Olsen en Marco van Basten.