Footballing hypotheticals are gloriously pointless, allowing us to look at questions that, in all reality, have no answer: Would the Michels/Kovacs Ajax team of the early 1970s match defeat Louis Van Gaal's 'golden boys' of 1995? Was Johan Cruyff a better player than Lionel Messi? It is perhaps impossible to accurately compare teams and footballers from different eras, but it's nonetheless part and parcel of being a football fan.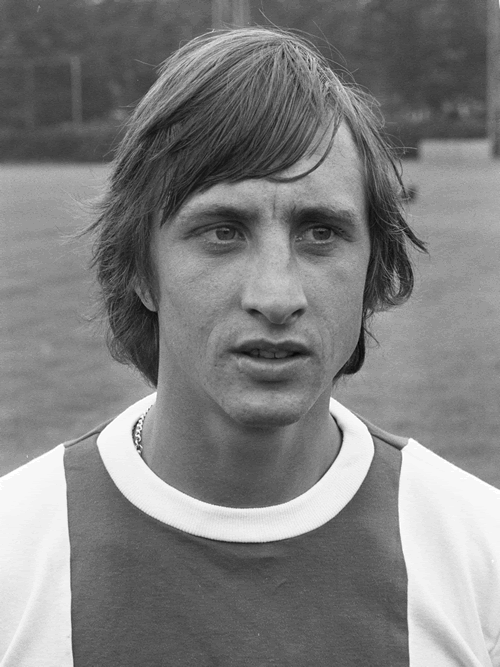 This Photo by Unknown Author is licensed under CC BY-SA
Around the same time that Daley Blind was "coming home" to Ajax, in a deal that broke the transfer record for the Eredivisie, Fulham, a club recently promoted from the English Championship to the Premier League, were announcing the signing of Jean-Michael Seri. The Seri transfer was worth around 30 million Euros, almost double what Ajax paid for Blind. For some, it is remarkable that Fulham, a side who have never won a major honour, can outmuscle the four-time European Cup winners in the transfer market.
Premier League transfer spend extraordinary
Of course, that's part of the reality of the Premier League and its largess compared with the rest of the Europe. It is an eye-watering statistic that Premier League sides have made more than 130 signings worth £20 million (22.5 million Euro) or more, whereas no Eredivisie club has broken through that threshold.
So, as for the hypothetical question, how would the Ajax of today fare in that league, one so bloated with riches? Well, let's be brutally honest, Ajax would most likely not be challenging for the Premier League title, despite being 11/10 favourites (Bet365) for the Eredivisie. The odds-on favourites, Manchester City, simply would have too much quality in their squad (30 £20 million-plus signings).
City's title rivals – Liverpool (4/1), Chelsea (12/1) and Manchester United (7/1) – would also likely overwhelm Ajax in through expensive signings. Could you imagine if Ajax were the sort of club, like Liverpool, who could sign a keeper for €70 million? Or bring Dutch defender Virgil Van Dijk into the ranks for €75 million?
Leicester showed money isn't everything
But, in our hypothetical scenario, there would be some hope for the Ajax fans. The Premier League sells itself on its unpredictability, its ability to deliver shocks. In 2016, Leicester City managed to scale the heights and claim the crown, beating odds of 5000/1. It's a bit like 2500/1 shots Venlo or NAC Breda winning the Eredivisie this season.

This Photo by Unknown Author is licensed under CC BY-SA
Over time, of course, money usually will win out. But, on a game by game basis, the Premier League throws up plenty of surprises, often highlighting where tactics, application and desire can beat big-spending. It's part of the reason reading Premier League betting tips from betting experts is crucial before having a punt.
Burnley thrive despite low spending
It would be nice to think that Ajax could compete around the top half of the table, perhaps challenging for the European places. Some will point to Everton, often hailed as the side most likely to break the dominance of the Premier League's super-rich, as inspiration for Ajax. But, in terms of transfer spend, it might be Burnley (7th in the Premier League last season, which awarded a Europa League spot) that is a more fitting comparison.
Of course, should this hypothetical scenario play out, Ajax too would benefit from untold millions in television money and increased sponsorship. But, to be frank, it's a sorry state of affairs for the wider state of European football that we draw comparisons between Ajax and, with all due respect to Clarets fans, Burnley. Unfortunately, it's a reality.