PART ONE: Rinus Michels and the birth of top-club Ajax
Regular readers may recall that we left our heroes licking their wounds after a rampant Milan pulled their pants down during a chastening 4-1 defeat in the 1969 European Cup Final in Madrid. Not only had the continental trophy eluded them, the domestic crown went to arch-rivals Feyenoord. As Paramore might say – hard times.
Coach Rinus Michels realised that whilst he was onto something with the core group of players, a fresh injection of new blood was needed to complete the transformation he was seeking to implement. Out went Klaas Nuninga (to DWS), Theo van Duivenbode (to Feyenoord!) and goalkeeper Gert Bals, initially to the second team, then to Vitesse. Joining the stalwarts who survived the cull (Johan Cruijff, Piet Keizer, Wim Suurbier and so on) were Gerrie Mühren (recruited from his hometown club of Volendam), Nico Rijnders (from Go Ahead), the promising Ruud Krol was given the chance to prove himself in the first team, Heinz Stuy swapped places with keeper Bals but most significantly, Johan Neeskens arrived from RCH Heemstede.
Immediate success followed with the Dutch title being recaptured at the first attempt, whilst a great run in the Fairs Cup was only halted by Arsenal in the semi-finals. Feyenoord rather spoiled the mood of optimism by becoming the first side from Holland to become European champions.
READ: Johan Neeskens – "The second greatest player in the world"
This meant that two Dutch sides would compete in Europe's premier club competition the next season. Feyenoord would crash out to UT Arad of Romania, whilst Ajax began their campaign by eliminating Nëntori Tirana of Albania, 4-2 on aggregate. The 2-2 away draw came to be recognised as an early total football classic, with full-back Suurbier scoring both goals. Basel of Switzerland were swatted away next, 5-1 over two legs – not long after this match, Cruijff banged in six against Alkmaar. Things were bubbling.
Ajax' quarter-final opponents were the previous season's beaten finalists, Glasgow Celtic. Younger readers may be surprised to note that Celtic weren't the European minnows of today. They were an excellent, powerful side featuring genuine superstars and were the first British side to win the European Cup in 1967 – in fact, that same year, the national side beat world champions England, leading many Scots to claim that they were now holders of the world crown.
Playing away from De Meer at the Amsterdam Olympic stadium, Ajax ran riot to win 3-0, with Celtic gamely winning the return 1-0. It was in this tie that German Horst Blankenburg made his debut for the Amsterdammers – another piece of the puzzle had dropped into place. This led to a semi-final against Atlético Madrid. A tense affair. Dutch nerves were only soothed fifteen minutes from time in the second leg when Suurbier (again!) put them ahead for the first time in the tie before Neeskens sealed the deal late on.
The final at Wembley was relatively straightforward, with goals from our old friends Dick Van Dijk and Arie Haan being enough to bring that big trophy to Amsterdam for the first time.
READ: The saddening story of Dick van Dijk
Unfortunately, the man credited with bringing about the revolution that was total football was having his ears bent by Barcelona and their offer to him was too good to resist. Rinus Michels' spot as manager of Ajax was taken by the Romanian Ștefan Kovács, who had been coaching Steaua București in his home country.
In his autobiography, Johan Cruijff describes the difference in the coaches – the autocratic Michels was the boss whereas Kovács consulted the players, actively sounding them out for ideas on how their systems could be improved on. Having disposed of Dynamo Dresden (East Germany) and Marseille of France in the first two rounds of the 1971 Europa Cup tournament, the stage was set for revenge against English champions Arsenal in the quarter-finals. After a 2-1 home win, George Graham's own goal gave Ajax the overall victory, the prize being a semi-final tie against Benfica.
Both games were close, with Sjaak Swart scoring the only goal in Amsterdam. The final was to be played in Holland (Rotterdam). If ever one game stood out as an example of how positive, attacking play can foil cynical, dour pragmatism (and blatant cheating), this is the one. Two goals from Cruijff were enough to secure the trophy but it could easily have been six or more.
The following Europa Cup season was to end in yet another victory, but the mild-mannered Kovács, with his policy of inclusion, was sowing the seeds of the disintegration of this superb team. Gerrie Mühren has said that they were even better at this time than under the leadership of Michels, as the greater freedom afforded to the players resulted in even more expansive, tactically sophisticated play. But an unwanted by-product of this was the rise of players ego's that would ultimately lead to a steady trickle of departures (Cruijff and Neeskens to Barcelona, Johnny Rep also to Spain with Valencia).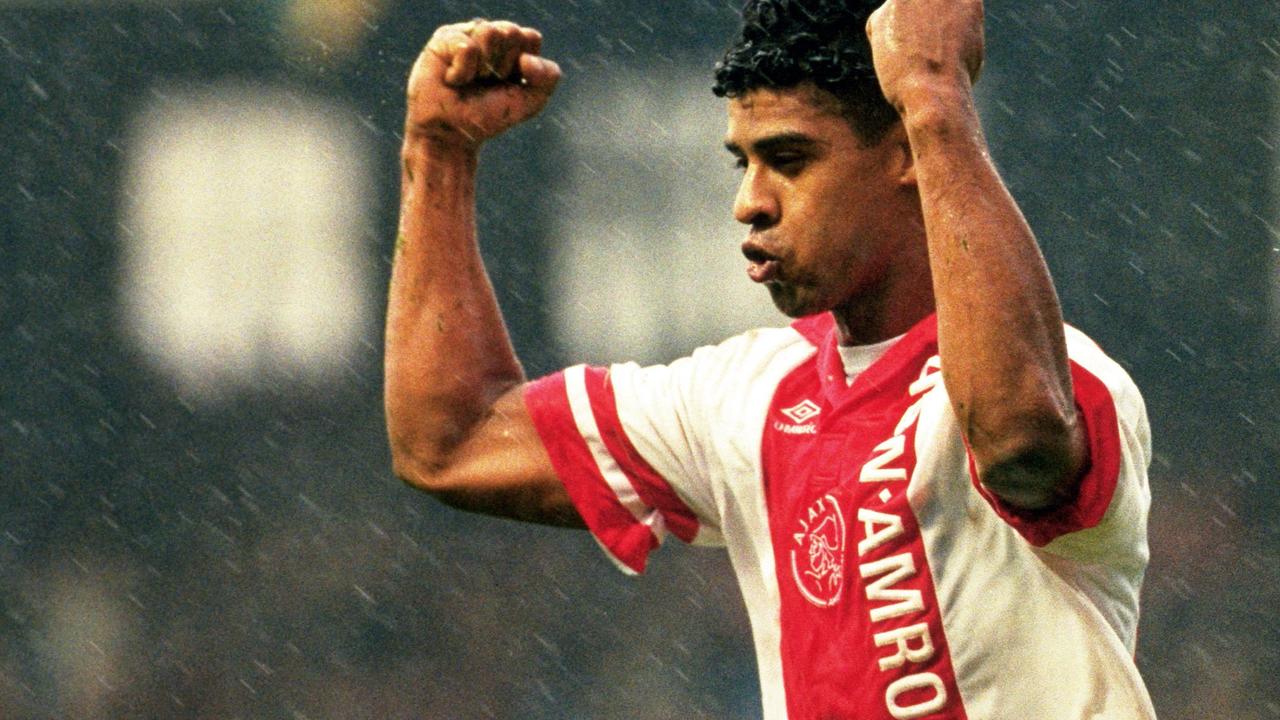 READ: Frank Rijkaard – "the ice cream up here in Lake Como is really good"
After receiving a first round bye, CSKA Sofia of Bulgaria were thrashed 6-1 on aggregate, setting up a quarter final with West German champions Bayern Munich. A 4-0 home pasting of Bayern pretty much decided the tie but with the pressure off, Ajax lost 2-1 in Munich. Home and away victories against Real Madrid meant that Ajax were through to their third successive final. Italian opponents awaited in Juventus, where almost 90,000 watched the match in Athens, Greece. A truly annoying aspect of Italian football of that era was that such fine talents as Altafini, Causio, Anastasi, Capello (yes, that Capello) and Bettega could not be put to better use, as coach Vycpalek stuck to his dull ideology even after Rep scored what proved to be the winner after only five minutes.
If this Ajax team had stayed together, who can say what could have been achieved? As we have noted, the exodus was about to begin with Cruijff heading to Spain at the start of the 1973-74 season, winning the league with Barcelona at the first attempt.
Ajax, meanwhile under new coach George Knobel, were eliminated in the second round by CSKA, having received another bye in round one. What started as a Michels-inspired project in 1965, culminated in Ajax becoming a household name and the best club in the world.