British football fans of a certain age, when asked to sum up the epitome of the ultimate representative of their national football values, would probably go for Bryan Robson with his all-action style, never-say-die attitude, uncanny knack of scoring important goals and seemingly indefatigable ability to drink 12 pints the night before an important game and still be man of the match. As a United fan, I am naturally biased but Robbo really was an inspiration, carrying the team on his (injury-ravaged) shoulders through many lean years and would surely be a pick in any best-ever United selection.
Yes, he was a great…
But to give those who never saw him play an idea of just how good Johan Neeskens was, I would say he was twice the player. One of the all-time greats, establishing a template for the modern midfielder. Fit, skilled, superb tackler, an eye for a pass, a dead ball specialist and not afraid to stick his foot in when it was needed (evidence for the prosecution – final second stage match against Brazil in Dortmund, 1974 – they started a row, he finished it).
Neeskens signed for Ajax in 1970 from his local side RCH Heemstede and was initially to make his mark at right-back, playing in that position in the first of Ajax's three consecutive European Cup wins in 1971, aged 19, against Panathinaikos. On that day, the Ajax back four was Neeskens, Vasovic, Hulshoff and Suurbier… not bad at all! Equally gifted at baseball and basketball (and a keen goalkeeper in training) it was football where his talent was best suited.
The three wins in Europe plus the rise of the Dutch national side in the early 1970s brought these talents to a larger audience and it was no surprise when Barcelona enticed Neeskens to join Johan Cruyff in 1974. Earning the nickname amongst local fans of Johan Segon ("Johan the Second"), he was continually asked about what it was like, continually being in the shadow of Cruyff. "I don't mind being the second greatest player in the world" was his amusing if hardly modest answer.
His time with the Catalan giants was not conspicuous by winning trophies – one domestic and one cup-winners cup being the total of his medals haul – but he did himself no favours during an incident which only came to light a few years ago. In 1978, Barça president, the all-powerful José Luis Núñez, was in the gents toilet when he noticed that there was no toilet paper left. He asked Neeskens, who was minding his own business in the stall next door, to pass him a roll. Out of mischief or maybe spite, he didn't and Johan was on his way the next year. Oh well, it beats "tactical differences" or "training ground bust-up".
Rinus Michels and the birth of top-club Ajax
It was around this time that the Americans were throwing money at "soccer". Johan followed the money trail and got himself a lucrative contract with New York Cosmos which saw him spend five years there. Returning to Holland for a spell with Groningen, this was pretty much the end as far as a playing career was concerned but coaching beckoned, eventually.
Internationally, Neeskens was indeed a superstar. Two excellent world cup campaigns in 1974 (Germany) and 1978 (Argentina) saw him as a vital cog in what many would say (I certainly would) was the greatest team to never win the ultimate football trophy. The cool head required, to calmly put away Holland's first-minute penalty against hosts Germany in that tournament's final was typical of his big-game temperament, as were his performances four years later in far more hostile circumstances as Argentina's rabid home support and fascist government did everything in their power to ensure their team were crowned champions. The fact that the Peru side had been bribed to lose their game against the hosts, which meant that Argentina qualified for the final at the expense of arch local rivals Brazil (who were a terrible side, devoid of any notion of the beautiful game, echoes of 1974), surely pointed to the fact that nothing would prevent a, tainted, win.
Neeskens and his teammates gave their all and took the match to extra time but to no avail, as amid hysterical scenes, Argentina scored two goals in added time. In between these tournaments, Holland qualified for the final stage of the 1976 European championships. Still with Cruyff and Willem van Hanegem in the squad, the Dutch were heavily fancied but the boorish Welsh referee Clive Thomas had other ideas and sent off Van Hanegem and Neeskens in the semi-final against Czechoslovakia. The Dutch lost 3-1 but got their act together for the (meaningless) third-place play off against hosts Yugoslavia to win 3-2.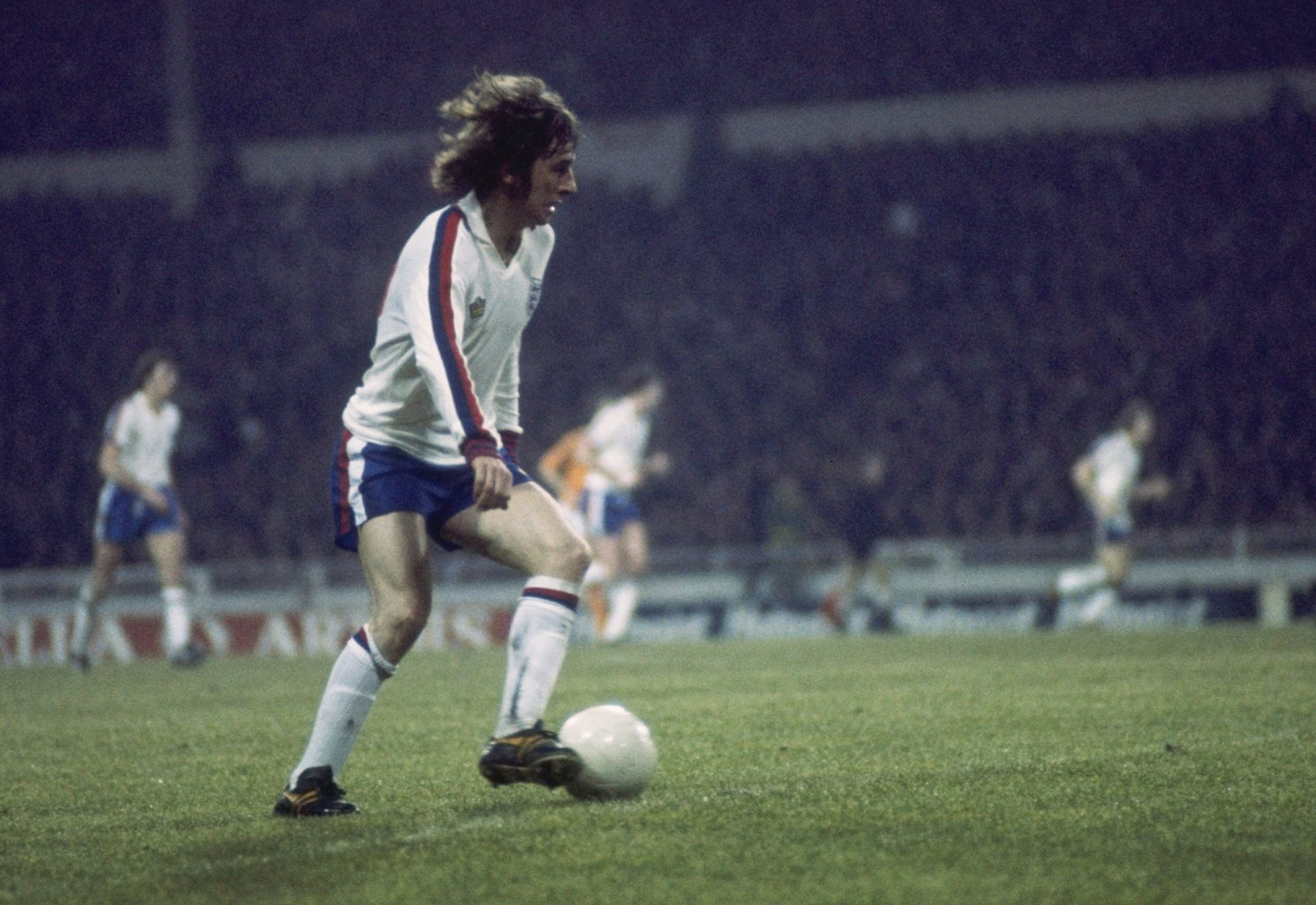 That one time when total football came to Wembley
After retirement, a coaching career seemed the obvious route. Small roles with small teams were the order of the day (taking in Euro lightweights such as Zug, Stafa and Singen – no, me neither), but a significant step up was taken when Neeskens became one of the coaching assistants to Guus Hiddink in the mid-nineties with the Dutch national team, staying on after his boss quit to be replaced by Frank Rijkaard for Euro 2000. Thereafter it was back to domestic matters, with a four year spell at NEC followed by rather undistinguished placements in Europe and Australia.
In March 2004, Pele, in association with FIFA, produced a list of the 100 Greatest Living Players, to celebrate 100 years of that organisation. Any lists of this nature are purely subjective and can rarely be described as definitive, but it was interesting to note that eight of those listed were former Ajax men. Alongside Johan Neeskens, there was Marco Van Basten, Dennis Bergkamp, Johan Cruyff, Edgar Davids, Patrick Kluivert, Frank Rijkaard and Clarence Seedorf. Nice to see that our wonderful club contributed almost a tenth of those selected. Then again, David Beckham was in the list so who can say how accurate it is?
I once saw a photograph (in a book from 1974 that I still have) of Johan Neeskens, blasting the ball, his face set in the kind of rictus grimace, beloved of box-to-box midfielders. The caption read "the fulminating shot of Johan Neeskens". I didn't know what "fulminating" meant but it sounded pretty bloody awesome. Like he was.