In the summer of 1973, Ajax were coming off the back of three successive Europa Cup wins. The team was a superb mix of time-served pros, young guns and the greatest player in the world. Dutch football was at an all-time high, with the national team set to qualify for the 1974 World Cup. Everything in the garden seemed rosy. As ever with this club, nothing is as straightforward as it appears. Coach George Knobel – in possibly trying to apply some sense of Dutch egalitarianism – asked the squad to hold a ballot in order to select a captain for the coming season. The players (trying to bring down a peg or two, the current holder of that title, none other than the aforementioned greatest player in the world – Johan Cruyff) gave the majority of their votes to Piet Keizer.
Cruyff initially appeared to accept the decision but was secretly seething with rage, seeing this as a betrayal. Striker Jan Mulder noticed this – "He was furious. To have his authority undermined like that was a deep insult. I saw it in his eyes." Straight away, he called his agent (and father-in-law, Cor Coster), instructing him to make contact with Barcelona, with a view to linking up again with former coach Rinus Michels. Johan wanted out.
Once it became known that he was indeed on his way, the Ajax board – under president Jaap van Praag – quite naturally wanted the best deal they could secure and were in favour of a sale to Real Madrid. A figure of 12 million Guilders was reportedly the price they would have to pay. When you consider the British record was then around a million Guilders ($300,000), this was a staggering sum. Cruyff was incensed. "People said I was going to a fascist country – I was born shortly after the war though and was taught not to just accept anything. Barcelona wasn't at the same level as Madrid football-wise but it was a challenge to play for a Catalan club. Barcelona was more than a club," said Cruyff, evoking the club's motto.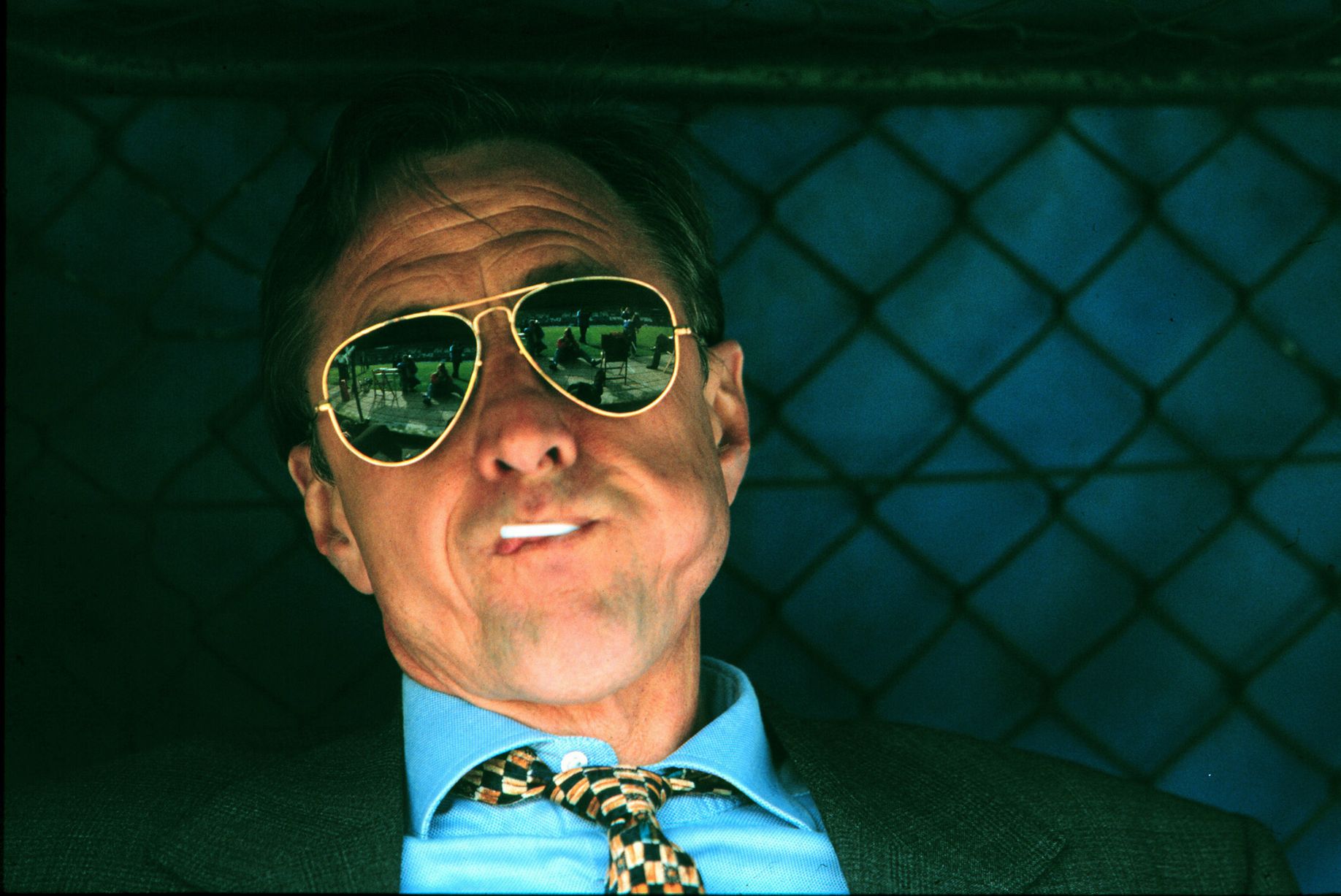 READ: "The Cruyff turn, could you show us how it's done?"
On August 13th, the deal was agreed – Cruyff would go to Barcelona. In the 1970s, Spain had no sport papers on a Monday so the deal was announced in the media on Tuesday 15th. Done deal. Or was it? Van Praag held considerable sway with the KNVB who tried to block the move. You can hardly blame the president for being reticent to lose the golden goose – would the other superstars follow and leave Ajax bereft of their world class squad? (answer – yes). Cruyff, never one to shy away from playing hardball and with fierce negotiator Coster on his side, threatened to withdraw from the national team, months before the Munich 74 finals tournament.
Barcelona, understandably starting to become concerned over whether their spectacular transfer coup would come off or not, started to look at alternative options. They signed the Peruvian Hugo Sotil and also took on Juan Carlos Heredia (initially loaning him to FC Porto) and opened up talks with Bayern Munich with a view to buying striker Gerd Muller. Ajax started to become a little nervous and the price was then scaled back to the much more reasonable 6 million Guilders ($2,000,000) – a world record transfer fee. The contract was signed and Cruyff arrived in Barcelona on August 23rd. Van Praag still wasn't happy and the ensuing legal machinations meant that the much anticipated debut would not take place until October 28th.
Prior to this game, his new club were bottom of the league. Without a championship title since 1960, Cruyff's presence was desperately needed. His first appearance would be against Granada and two goals in a 4-0 victory was to kick start a winning run that would see them unbeaten for the rest of the season. Along the route to winning the title, the most memorable fixture would see Barca going to the Bernabeau and thrashing Real 5-0.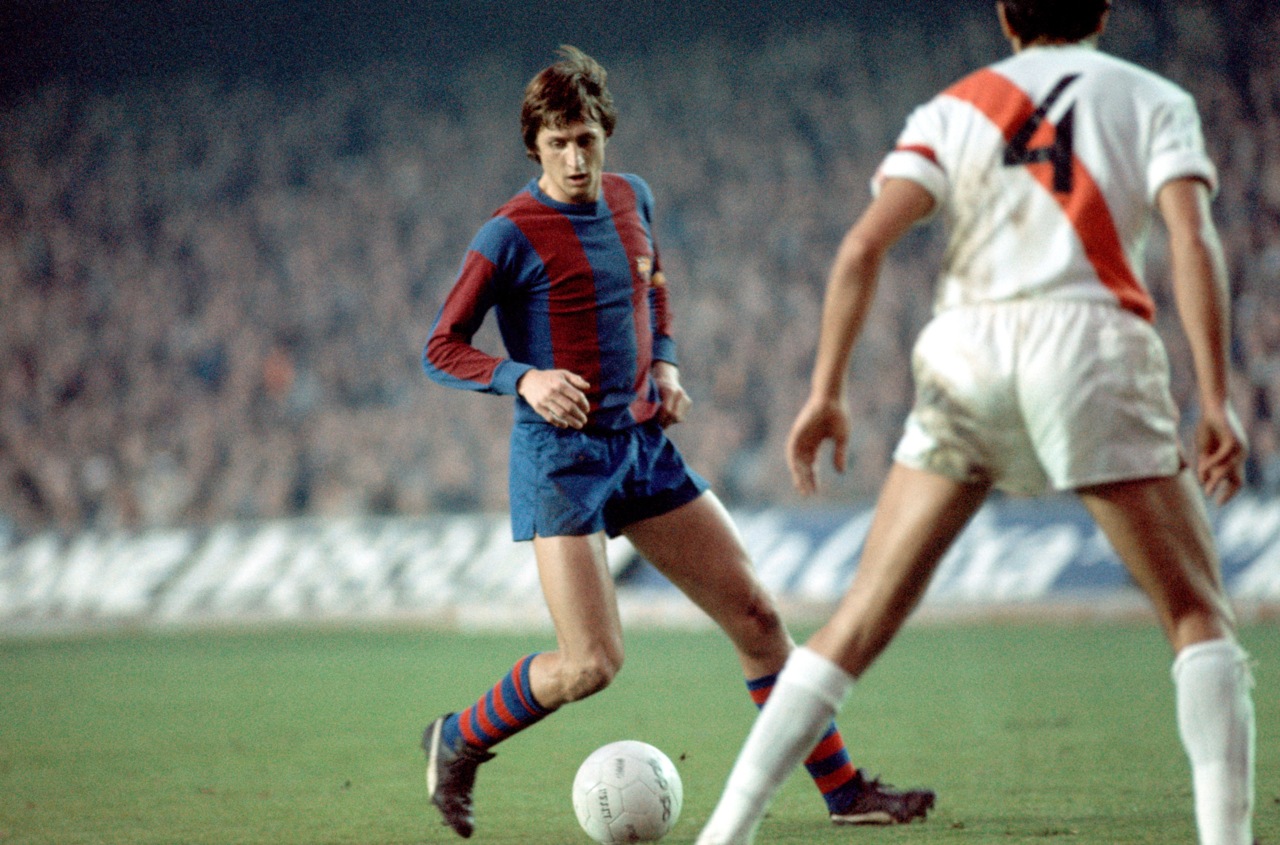 At this time, Spain was still under the fascist dictatorship of General Francisco Franco and many Catalans (and no doubt Basques) felt that their identities and culture were being eradicated by the brutal regime which meant that sporting success was then the only legitimate means of striking a blow for the regions who were oppressed. Cruyff stayed in Barcelona as a player for five seasons and for his second one he was joined by his former colleague at Ajax, Johan Neeskens. Barca fans always adored Johan for the difference he made to their club (not least for destroying the Real Madrid hegemony prevalent in the 60s and early 70s) and were more than happy to welcome him back as coach in 1988.
His eight year spell in charge was a massive success (including four league championships and one European Cup) and created the football for which Barca are now widely known for and his successors, including Frank Rijkaard and Pep Guardiola, would happily acknowledge the role he played in creating a dynasty of which they were proud torch bearers.