Unlike nowadays, when it seems almost compulsory for footballers to have a beard, back in the seventies in England, we didn't have too many of them. George Best seems an obvious exception to the rule and also, to a lesser extent, tough-tackling Welshman Trevor Hockey but by and large, most were smooth-faced. When I began collecting my Munich 74 Panini sticker album, that changed when I opened a packet one morning and included in the six cards was a man who looked more like one of the Grateful Dead than a footballer – Ajax centre back, Bernardus Adriaan Hulshoff, better known as "Barry".
He joined the club as a youth team player, aged 19 in 1966, and went on to make almost 300 appearances over 12 seasons, including the three famous European Cup victories. His consistent displays for Ajax did not go unnoticed and national boss František Fadrhonc saw him as a vital component of the Dutch defence who were part of the successful qualifying campaign for the 1974 World Cup. It's fair to assume that his former coach at Ajax, Rinus Michels (who took charge of Holland for the competition proper) would have selected him for the tournament had he not been injured. As we have seen previously, this led to Michels having to play one of his best midfielders in central defence (Arie Haan) alongside the inexperienced Wim Rijsbergen, as other candidates for those spots (such as Aad Mansfeld of Den Haag) were also incapacitated.
READ: The story of the 1974 World Cup campaign
Sadly, his appearance in the final qualifying game against Belgium in Amsterdam would be his last for the national team. Let's wind back though, to 1966 – his first big game for Ajax was as a substitute for Wim Suurbier at Liverpool in the return leg of the famous European cup tie (the home game being the notorious "mistwedstrijd" or "fog match") which the Amsterdammers won 7-3 on aggregate. Quite a start for the young defender, but it took a while for him to cement a regular starting place. For the 1969-70 season onwards, Barry replaced Ton Pronk as first choice. As the golden Ajax team began to quickly take shape, he settled in as an automatic selection alongside firstly Velibor Vasović and then Horst Blankenberg. In 1977, Barry was one of the last of the European Cup winning stalwarts to leave the club, his destination being MVV, where he played for three seasons before retiring at the age of 33.
Barry played football in Holland at a time when the remuneration bore absolutely no comparison to the astronomical sums even average players can earn today. In his 11 years with Ajax, he says he was never able to play football economically and the same went for the rest of the squad (with probably one obvious exception.. and maybe Keizer) but he is not bitter: "It's another time, I do not live in the past".
One fringe benefit of being part of the Ajax team was being asked to do a television commercial for Dutch TV. The product he was to promote was Chappi dog food. He agreed to take part on the condition that his own faithful canine Buddha actually liked the stuff! Thankfully he did and Barry and Buddha were filmed trekking over the beach and through some woods. The fee for his exploits? A new television, video recorder and some food for Buddha. Different times..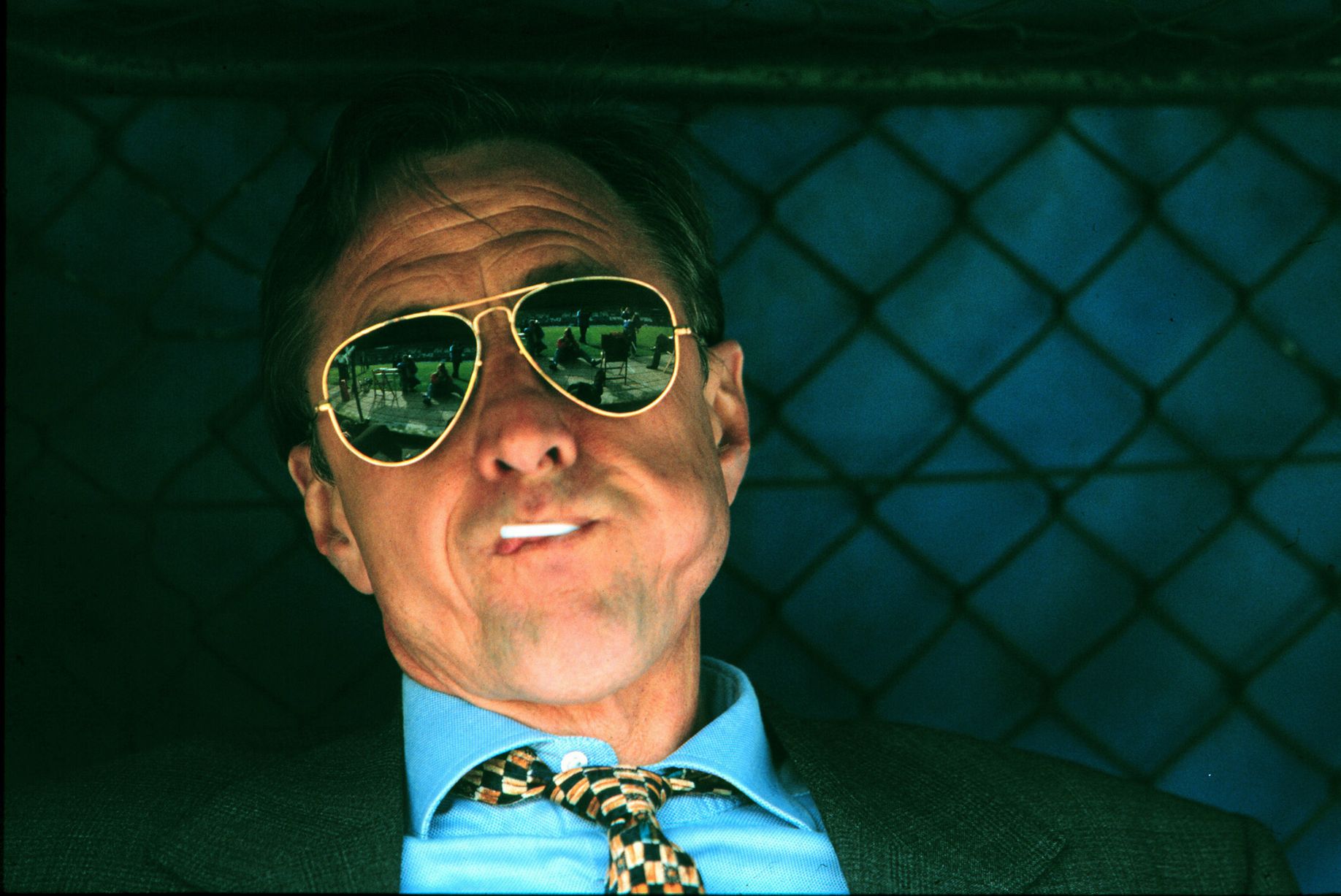 READ: "The Cruyff turn – could you show us how it's done?"
After playing, coaching beckoned but the big jobs were hard to come by as Barry didn't sit the formal exams as he thought that the Dutch FA were resistant to former players occupying such positions, but there was a season with Ajax as an assistant to Cruyff in 1988. Following this he took on smaller roles with the likes of Lierse, Westerlo, Beerschot, Sint-Truiden, Aalst and Mechelen (all Belgium) and PAS Giannina in Greece. This led to a lengthy spell with Ajax America as technical director (2004-12) and as part of Johan Cruyff's attempts to revolutionise the organisation of the main club, he was elected to the Ajax member council.
The life of the itinerant coach can be traumatic for their family and Barry's was no exception. They moved house twenty four times in thirty years of marriage before his wife of thirty years, Hilda, sadly died of stomach cancer in 2000 after battling the disease for over a year. A few days after the funeral, he was told that his contract with Aalst would not be renewed. No room for sentiment in football. Hard times indeed.
Barry used lessons learned under Rinus Michels as a coping mechanism at this time – his old boss would say "outside the club, I can talk to you but when we train or play, you are a number" so over the years he was able to compartmentalise his life – "I was able to divorce private and business well." For a player who's reputation came as a hard, gritty defender, Michels initially thought he was too soft to make it but soon changed his mind and would have most certainly included him as first choice stopper in the 1974 World Cup squad.
Over 40 years on he was responsible for helping the next generation of Ajax defenders to bridge the gap between youth and first team football, Matthijs de Ligt being a major success story from De Toekomst. European Cup wins, missing world cups, dog food, video recorders, family tragedy, coaching the "future" – all part of the life of an Ajax legend.