You may remember that in my previous article I talked about a potential conflict of interest if Ajax and Manchester United should meet in this season's Europa League. This then got me to thinking about players who have represented both clubs. Obviously current players like Zlatan Ibrahimovic and Daley Blind spring straight to mind along with Edwin van de Sar from the relatively recent past.
However being of a certain age, the one former Ajax and Manchester United player I remember with a particular fondness is the midfielder Arnold Mühren. Why? Well his full name for one thing, Arnold Johannes Hyacinthus Mühren. It might be different in Holland, but to an Englishman's ears that name is what we call a mouthful. If you are given a name like that you had better make sure you succeed at whatever you do. In my opinion Arnold Mühren certainly did..
Mühren's early career in The Netherlands was spent with FC Volendam before he moved to the Ajax academy. During this first spell with Ajax he made 62 first team appearances and scored 16 goals. Importantly, he picked up a European Cup winners medal in the 1972/73 season before moving to FC Twente in 1974. While playing for FC Twente he was spotted by the late great Sir Bobby Robson, who had the vision to bring him to Ipswich Town in 1978 for €175,000. That was a considerable sum of money in those days, especially for a club the size of Ipswich.
So, what was special about Arnold Mühren? Even today when there are a multitude of overseas players coming into the English game, the first question often asked is 'will they cope and adapt to the game in England'? At a time when there were barely any foreign imports into English football, what is remarkable is that Mühren made Ipswich Town adapt to him. After acquiring Mühren, Bobby Robson modelled that Ipswich team along Dutch lines with great success.
Another Dutchman, Frans Thijssen, joined Ipswich a year after Mühren in 1979. Together they propelled this small Suffolk club to runners-up spot in the English first division (this was the top league back then). They did this on two occasions in the 1980/81 and 1981/82 seasons. Just as remarkably Mühren helped Ipswich to win the UEFA cup in 1981 where they beat Dutch club AZ Alkmaar in the final.
His manager Bobby Robson is reported as saying of Mühren: "I cannot think of anyone I would rate higher as a professional than Arnold. No one works harder and when the match is over, he won't go out drinking. He goes to bed." Those few words of Robson's are a testament to the character and professionalism of Mühren on and off the pitch.
After four years at Ipswich and with his manger Bobby Robson accepting the England national team post, Mühren joined Manchester United in 1982. Ron Atkinson, the United manager at that time, was keen to the add the silky skills of Mühren to the power and determination of Bryan Robson in the United midfield. Given the well established drinking culture that was prevalent at Old Trafford during Ron Atkinson's reign as manager, it is not recorded if Mühren continued to go straight to bed after games!
In his first season at Manchester United, Mühren scored six goals and helped the club to the finals of the two domestic cup competitions. In the Milk Cup final – yes that's correct, the League Cup was sponsored by the British Milk Marketing Board between 1981 and 1986 – United lost 2-1 to Liverpool. In the FA Cup final, United overcame Brighton 4-0 in a replay (we used to have cup final replays back then), with Mühren scoring a penalty.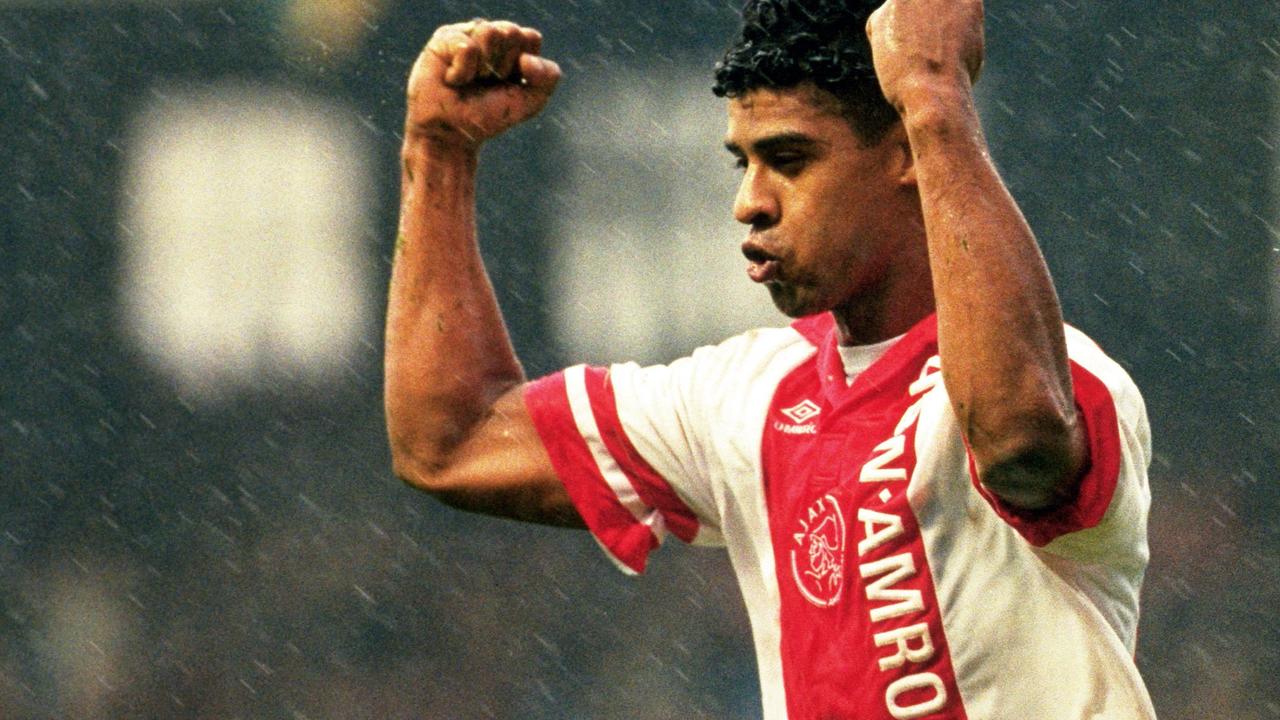 Sadly, that first season was the highlight of Mühren's Manchester United career. The following season Mühren and United did reach the European Cup Winners Cup semi final but lost out to Juventus. Mühren's final season at Manchester United was badly disrupted by injury and he only made 12 starts. After failing to regain his place in the Manchester United team, Mühren returned toThe Netherlands and rejoined Ajax in 1985.
Relatively speaking, Mühren's time at Manchester United was short and not that successful. He only made 70 appearances in his 3 years at the club. His best days playing in England undoubtedly came at Ipswich Town. However, the memory of that waif-like figure on the left of midfield, with those sublime skills, has left a lasting impression on me and hopefully many other football fans in England who were watching the game in the late 1970s and early 1980s.
Mühren's return to The Netherlands did not mean his career was over, far from it in fact. He went on to make a further 99 appearances for Ajax before hanging his boots up in 1989 at age of 38. In 1987, Ajax defeated Lokomotive Leipzig 1-0 in the European Cup Winners Cup final. This meant that Mühren became the first of only two Dutch players to have a winner's medal from all three UEFA club competitions. Danny Blind is the other one, by the way.
Nonetheless, Mühren's crowning achievement probably came towards the end of his career, when at the age of 37, he was part of the Dutch national team that won the European Championships in 1988. Holland beat the then Soviet Union 2-0 in the final. Everyone who saw that match remembers the second Dutch goal, a wonderful far post volley by Marco van Basten. I will leave you with a final thought. Have a look at the player who provided the inch perfect left footed cross to set up the Van Basten volley. Yes, it was Arnold Mühren.