Last week we saw how Holland almost missed out on progress from the initial group stage of the 1978 World Cup in Argentina, eventually scraping through on goal difference at the expense of an unlucky Scotland. Once qualification had been secured, thoughts inevitably turned to who was blocking the way to a second consecutive final appearance for the Dutch and a chance to banish those memories of 1974. Austria, West Germany and Italy were the opponents in a tough looking group. The other pool was a bit of an all-South American affair, with Brazil, hosts Argentina, Peru and Poland fighting it out. As previously mentioned, for the second and last time, the eight first stage qualifiers were put into two groups of four, with the winners of each to contest the final instead of the traditional quarters, semis and final.
Perhaps it was a good thing that Holland's first opponents were Austria, who despite topping a tough group three over Brazil, Spain and Sweden, were not seen as a huge threat. This proved accurate as a 5-1 win acted as an excellent confidence booster for the tougher games ahead against traditional finals powerhouses West Germany and Italy. The match was played in Cordoba in front of just over 25,000 spectators and goals from Ernie Brandts, Rob Rensenbrink, Willy van de Kerkhof and Johnny Rep (2) were enough to get the points and a good start to a potentially vital goal difference tally. Even better, the Italians and West Germans played out a 0-0 draw. So far, so good.
Next up were our old friends, West Germany. This was by no means the fantastic team that had won the 1972 European Championships and 1974 World Cup. Any squad would be hit severely by the loss of such all-time greats as Franz Beckenbauer, Uli Hoeneß, Paul Breitner, Wolfgang Overath and Gerd Müller, but they could still call on the experience of goalkeeper Sepp Maier, Berti Vogts, Rainer Bonhof and Bernhard Cullmann plus exciting new talents in Mani Kaltz, Rüdiger Abramczik and Karl-Heinz Rummenigge.
READ: Arie Haan – "He cannot shoot from there!"
Cordoba was once again the venue and the tournament seemed to be gathering momentum with the locals as this time 40,750 witnessed a thrilling game with both sides seeking to gain an advantage. In a previous feature we looked at the career of the versatile Arie Haan (once of Ajax) and it was in this match that he scored the first of his two goals in this tournament that all those who witnessed them will never forget, this one equalising Abramczik's early opener.
West Germany again took the lead through Dieter Müller but René van de Kerkhof equalised eight minutes from time to earn a share of the points. An interesting adjunct to this match was the introduction of substitute Dick Nanninga of Roda JC. As he came onto the pitch to replace Piet Wildschut, the commentator announced that the tall centre forward was a striker "in the Joe Jordan mould." Living up to this billing, pretty much the first thing he did was to punch Bernd Hölzenbein, earning himself a yellow card (different times, kids) but rather than take his punishment on the chin he decided to laugh at the Uruguayan referee Barreto who then sent him off! A point rescued which meant that a win (or even draw) in their last group game against Italy would pretty much guarantee a final place.
With Germany needing a huge win against Austria to stand even the remotest chance of going through, Holland kicked off knowing what was required. Nothing is ever cut and dried with the Dutch and in front of a huge crowd of 67,433 in the Estadio Monumental (where the final would also be played) things took a turn for the worse when a dreadful mix-up led to an own goal by Ernie Brandts. If things stayed like this, Italy were in the final.
Salvation was on its way and the architect was none other than the scorer of the own goal who made up for uncertainty in the Italian defence by crashing in a long range effort. Game well and truly on. With fifteen minutes to go, Arie Haan let fly with a shot that is still probably travelling through space, such was the velocity and power unleashed. Rightly acknowledged as one of the greatest goals over scored in a world cup finals tournament, it was enough to put the Dutch through to a final against hosts Argentina.
This was voted in Holland as the 4th best goal ever in the World Cup.
The Argentina side was, despite what revisionists may say, full of good players with an exceptional coach in César Luis Menotti. Daniel Passarella, René Houseman, Leopoldo Luque, Daniel Bertoni and the magnificent Mario Kempes were all brilliant, gifted individuals with a steel blade in their armory. Added to this were players who would soon be plying their trade in England (which in 1978 was highly unusual) such as Osvaldo Ardiles and Ricardo Villa (Tottenham Hotspur) and Alberto Tarantini (Birmingham City).
Anticipation was at fever pitch in and around Buenos Aires. As we noted previously, Argentina was in the grip of a ruthless fascist dictatorship and it seemed that nothing was going to stop them from winning their first World Cup. Having secured their spot at the ultimate stage via a notoriously dodgy 6-0 win against Peru – it later emerged that they had been bought off – they then demanded that the original choice of referee, Israel's Abraham Klein, be replaced by Italian Sergio Gonella.
The trip to the stadium from the hotel took far longer than it should, hostile crowds accompanying their journey and the febrile atmosphere was maintained as Holland arrived on the pitch.. alone. The home team kept the Dutch waiting for what seemed an eternity (probably about eight minutes, which is long enough, especially compared to today's stage-managed sporting extravaganzas). When they did appear, captain Passarella complained loud and long about the plaster sheath on René van de Kerkhof's arm (which nobody had seemed too bothered about during the tournament to date) – this was the last straw for Dutch skipper Krol who ordered his men off the pitch.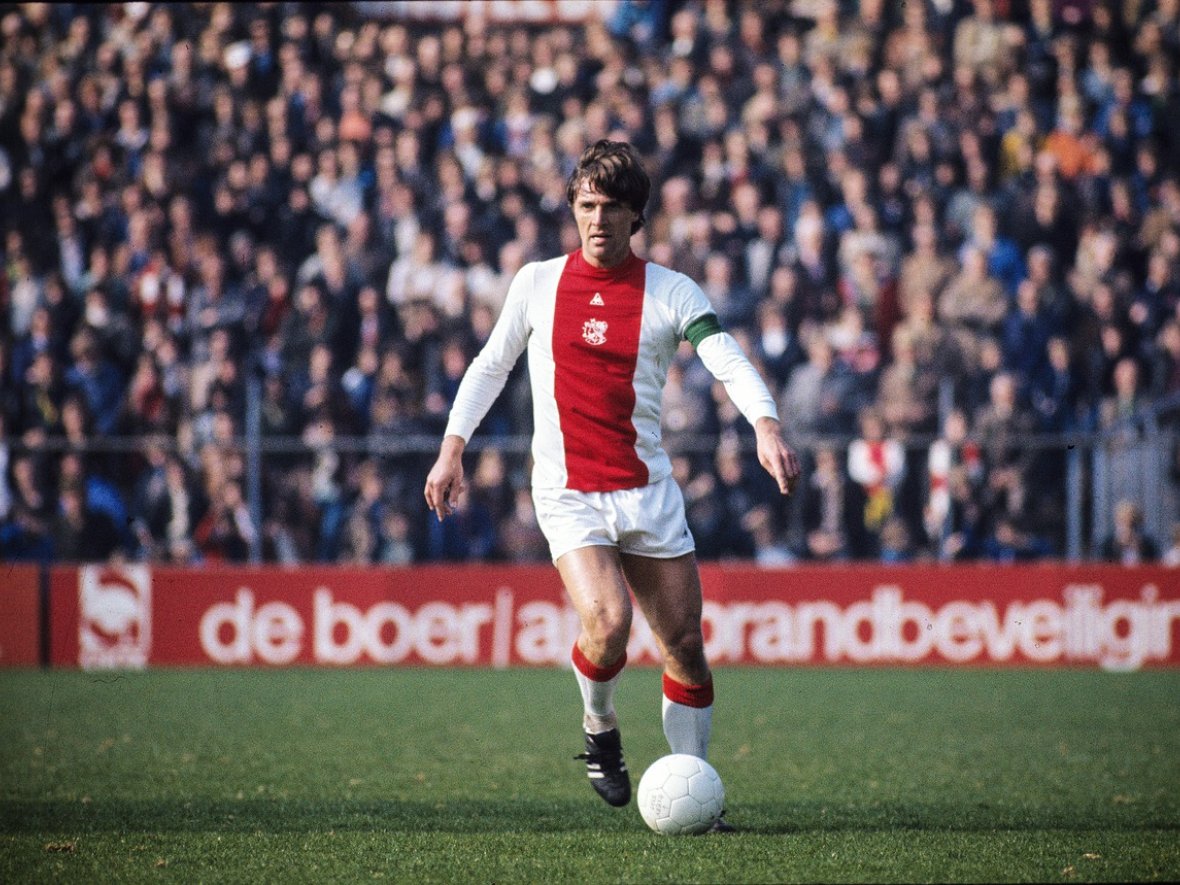 Honours were satisfied when the referee had another layer of protection added to the offending limb and we were good to go. Johnny Rep had excellent chances in the first half but it was Kempes who gave the hosts the lead. The referee seemed oblivious to the laws of the game regarding handball and so many 50/50 decisions were going to the home side that at half time Ruud Krol remarked "that fucking referee – is he playing for Argentina too?"
Just under ten minutes remained when fresh hope appeared in the guise of our old friend Dick Nanninga, on as a substitute with half an hour left on the clock, replacing Rep and heading in the equalizer. In injury time, Rensenbrink, running on to a Krol free kick, burst into the penalty area and prodded a shot from an acute angle under goalie Fillol. What happened next is best described by Krol to author David Winner – "it was this close (holding his finger and thumb a millimetre apart) – no, more like this (making the gap even smaller) – if it goes in, it is finished". It didn't though and two extra time goals from Kempes and Bertoni meant that for the second time in four years the Dutch were second again (not for the last time). Not to worry, we'll always have 1988.
BBC made this recap of the 1978 World Cup final and broadcast it just before Argentina and The Netherlands met again in the second semi-final of World Cup 2014. The commentator is the late David Coleman. http://en.wikipedia.org/wiki/1978_FIFA_World_Cup_Final